In Our Community
We take great pride in serving our community for the last 60 years! Dr. Gallagher is a member of the West Park Kiwanis and a past member of the Board of Directors at St. Joseph Academy. Dr. Gallagher and his wife received the Medaille Shield Award for service to the school and community. He is a member of the Board of Trustees at the Cleveland Museum of Natural History. He is on the staff at Fairview Hospital and is a Senior Clinical Instructor in the AEGD Residency program at CWRU School of Dentistry. He is also the head Cross Country coach at St. Ignatius High School. His team won the Regional Championship and placed third at the State Championship meet this year!
We participated in the West Park Hooley this summer! Unfortunately the weather did not cooperate and it made for a cold, drizzly day. We had fun playing games, handing out prizes, educating friends about dentistry and a special visit from Dudley the Dinosaur (Dr. Mike Gallagher)! We even had a visit from Josie the Jaguar! Thanks to those who came. Look for us again Next Year!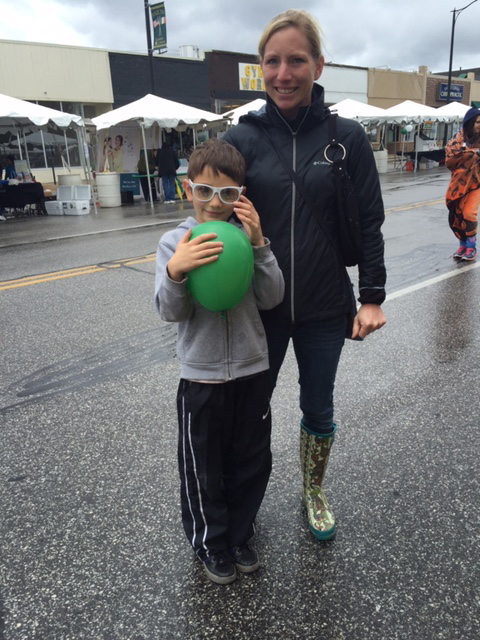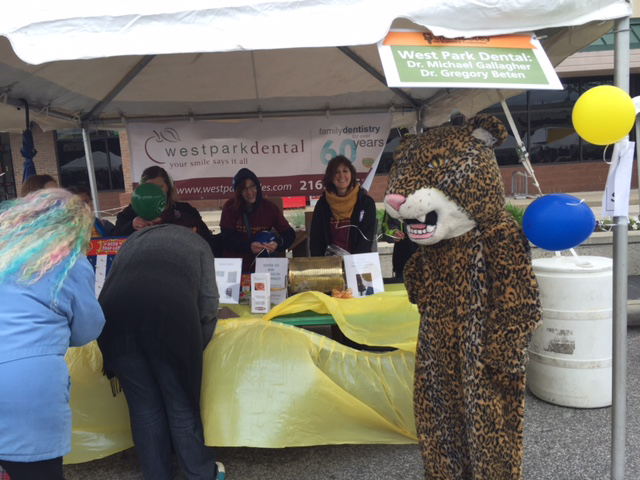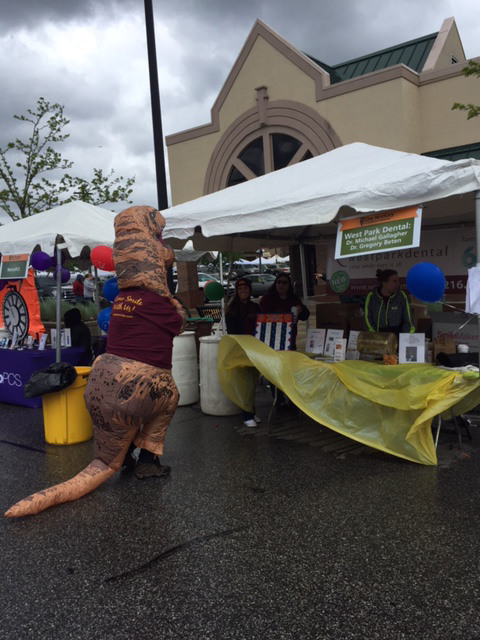 One of our patients went on a mission trip to Honduras from Loyola University Chicago. Westpark Dental donated toothpaste and toothbrushes: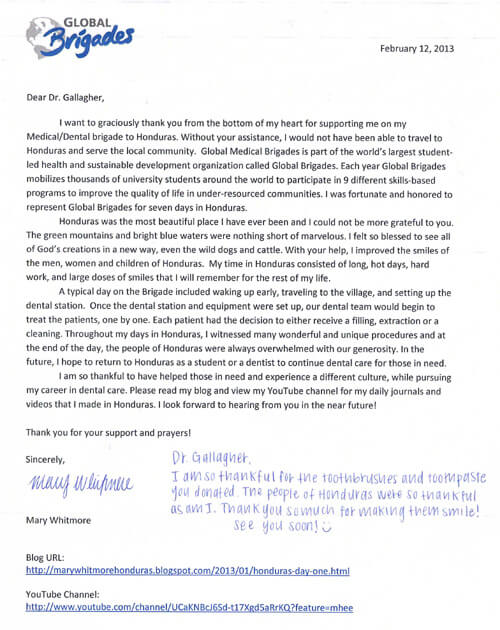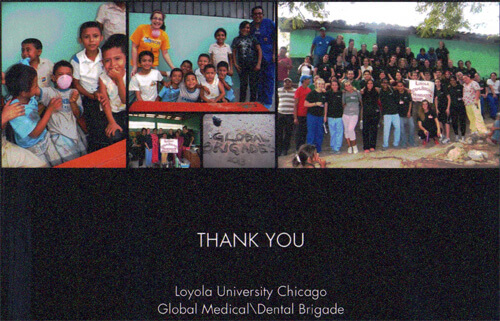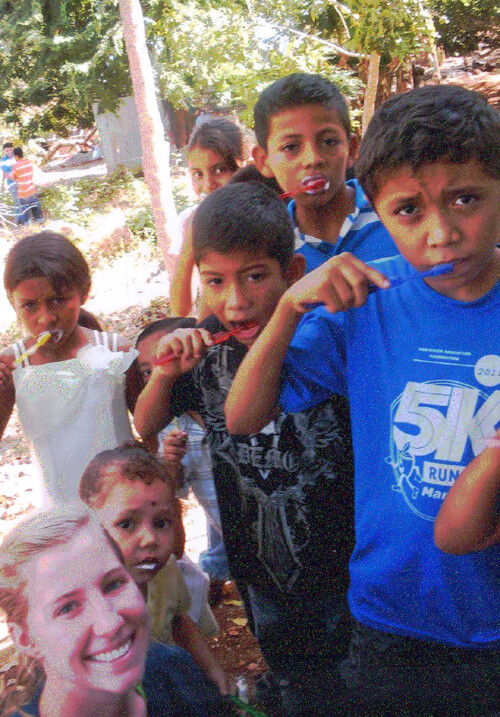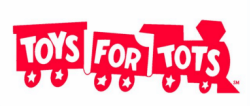 We are a drop off site for "Toys for Tots". We are working in conjunction with the Marines in Brookpark. Drop off unwrapped toys anytime during office hours. Please help us help those less fortunate in our community this Holiday Season and thank you for sharing.
October was Breast Cancer Awareness Month at West Park Dental!

Dr. Michael and Cathy Gallagher received special honors from Saint Joseph Academy during "Celebrate the Academy," the annual gala benefit held February 19th. The fundraiser is a vital source for the 120-year-old, all girls' Catholic high school's academic initiatives and scholarship fund. The evening included a presentation of the 2011 Medaille Shield Award to the Gallaghers. The couple's "tireless support to Saint Joseph Academy, the Congregation of Saint Joseph, the Catholic Diocese of Cleveland, and the community at large exemplify the qualities of the award's courageous mentor, Father Jean Pierre Medaille," said Mary Ann Corrigan Davis, president of the academy.
We have been a sponsor for many years to the West Park Cleveland Heroes Run held in September.This event has become an annual living tribute to fallen Police Officers and Fire Fighters.We remember the services the Cleveland Police and Fire Fighters provide to us and we sponsor the race in honor of these fallen officers. All proceeds benefit the Memorial Scholarship Fund.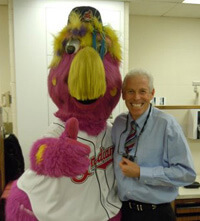 Give Kids a Smile Day
Dr. Gallagher gives Slider some brushing tips at Give Kids a Smile Day at CWRU School of Dentistry.
Dr. Gallagher participated in Give Kids Smile Day at Case Western Reserve University School of Dentistry. About 250 children from John Raper and Scranton elementary schools, along with a local Head Start program, received free dental care. School of Dental Medicine. Faculty and students, along with their peers, provided examinations, screenings, cleanings, preventive and restorative care, and other dental services
Our donation of toothbrushes and toothpaste to an orphanage in China prompted a thank you note from the director, stating "I have never seen our children so motivated to brush their teeth. Thank you."
St. Joseph Academy sent packages to our troops stationed overseas including West Park Dental toothbrushes and paste. We continue to pray for our troops to arrive home safely.